Vertical Oil Stick Packing Machine
Vertical Oil Stick Packing Machine
BAOPACK

CHINA

30 days

50 sets per month
The packing machine matcheed with liquid pump or paste pump,can pack different liquid or crean automatically.The whole system is linkage control,automatic feeding,stop working without materials. The contact parts with food is made of 304# high quality stainless steel, it will never get rust.
Vertical Oil Stick Packing Machine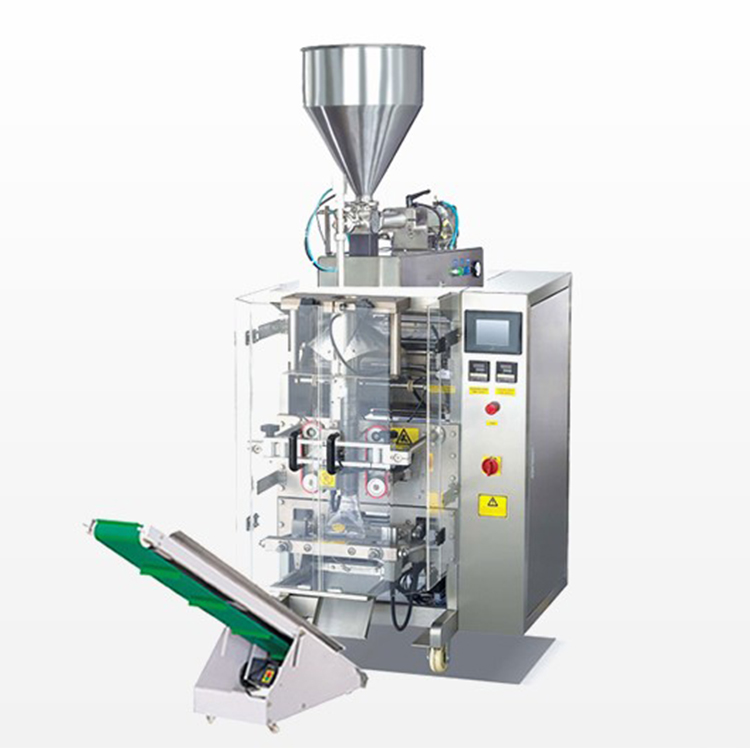 FEATURES:
* Low cost high gain, high speed and efficiency.
* Famous brand PLC control system, large touch screen, convenient to operate;
* Film drawing down system and horizontal sealing controlled by servos;
* It can complete feeding, measuring, filling, sealing, date printing, charging (exhausting), counting, finished product delivery when it equips with feeding and measuring equipment.
* The way of bag making: the machine can make pillow-type bag and standing bag according to customer's requirements.
FILM ROLL

The machine is with a motor for revising the positon of the film. If the film is not in the center of the film bracket, you can revise it by controlling in the touch screen to make the motor moving left or right. If the bag length can not cut correctly, you also can move the bracket of the sensor easily to correct the tracking position of the eyemark sensor.

BAG FORMER

Once we adjust the former well, you only need to take out the handles and don't need to adjust the former again. It is very easy and convenient for changing it when you have a few sets of bag formers for different bag sizes.
But in our professional opinion, we don't suggest our customer to use more than 3 sets of bag formers in one machine. You need to change the former often. If the bag sizes are not too much different, you can change the bag length in order to change the bag volume. It is very easy for changing the bag length by the touch screen.